Every Saturday on the Sarumaru channel ( https://www.youtube.com/Sarumaru ) we give away 1 retro game to a lucky winner EVERY WEEK! The giveaways are done via Gleam and are provided during the live show so come check it out for the chance to win free games and prizes including
Below is the list of free games available to choose from**, you can also scroll down to the bottom to see what other lucky winners picked for their prize!
(**physical games below to be shipped within North America only, international winners will be given a $10 dollar gift card to the service of their choice ex: Nintendo, PSN, Amazon)
Good luck!! 🙂
Link's Bowgun Training – Wii

Rockman EXE Transmission(Mega Man) – Gamecube
Fire battle ball Dodge Danpei – Gameboy

Shin-Chan 3: Ora no Gokigen Athletic – Gameboy

Fatal Fury 1 – SFC

Fatal Fury Special – SFC
Mushi King Greatest Champion – GBA

Devil May Cry 3 – PS2

Naruto Shippuden – Narutimate Storm 3 – PS3
Dead or Alive 2 – PS2

Time Crisis – PS1
R4 Ridge Racer Type 4 – PS1
Bleach: Erabareshi Tamashii – PS2
TVDJ – PS2
Formation Soccer – PC Engine SCD

Far East of Eden 2 – PC Engine SCD
Sherlock Holmes Consulting Detective – PC Engine CD
Fu-un Kabuki den – PC Engine
Chosoku Spinner-GB 
Ultima- GB
Super Chinese Land- GB

---
New Games added 6/29/19
Sydney 2000 – DC

Gran Toursimo 3 A-Spec – PS3
Sega GT- Dreamcast
Sonic Adventure- Dreamcast
Ultimate fighting championship- Dreamcast
Sega Smash Pack- Dreamcast
God of War 2- PS2

X-Men- GBA

Infamous- PS3

Crayon Shinchan 3 – GB (2 available)

Kunio-kun no Jidaigeki dayo! – Famicom

God of War Ascension – PS3

NCAA March Madness 2005 (new) – PS2

Dark Souls- PS3
Monter Hunter 2-  PSP
Dragon Ball Z- SFC
Dragons Dogma-PS3
Puzzle Boy- Gameboy
Hu Card- Momo Taro Densetsu Turbo
Libero Grande – PS1
Lunar The Sliver Star- Mega CD
---
Winners
Below are the prizes and the lucky winners that claimed them from our past lives! 😀
Superbuu – Puyo Puyo 2 (Tsuu) – Saturn

Yunier V– Battle Arena Toshinden 2
sylph won Game boy Version of Magic Knight Rayearth
Robert D: Puyo Puyo 2-Sega Saturn

Joshua P – FX Unit Yuki PCE
Mahou Kishi Rayearth – Sega Saturn Winner: Bradley J

---
Christoper H
---
---
 Colin S
BAKUMATSU ROCK- PSP
---
---
"Video game Contest 5
Undecided.
---
Ruben V
Chibi Maruko Chan HuCard Game-Pc Engine
---
Eric P
Lady Phantom – The PC Engine

---
Erin R
Mystery items!
---
Youtube Live Contest January Winner
Eric P!!!
Click the link below to see what he won!
Robert E.
Fatal Fury 2-SFC
---
Anthony s
Muscle Bomber-SFC
Billy G
Hatsune Miku Project Diva Extend-PSP
---
Nightmare Eternal
Undecided.
---
Eric and Micheal Won Gatchapon Prizes
Contest 10
---
Kelly O Won
Sengoku Basara 4 Sumeragi
---
Lucas
Real Bout Fatal Fury-Neogeo
---
Chris T won
HATSUNE MIKU- PROJECT DIVE F
PS3
Josh C Won
Cabage won
Faceball
Pabst Ob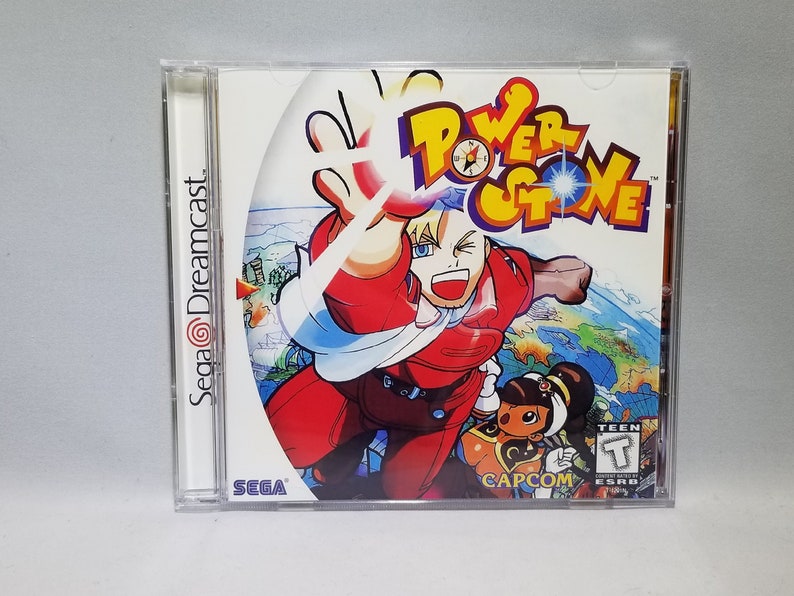 ---
---
Contest 16
Cybergirl007
Ranma 1/2 Ranma 1/2: White Orchid Serenade
Mega man 7 SFC
Elvis ROOOOOOOAAAAAA!!!!
Gabriel Daniel
Magical taruruto-kun
---
Super Fami -Intrigued Gaming
---
Reluctant Hero
King of Fighters 94-
NeoGeo
---
Sega rally-Dreamcast
Brian Trusty
---
Time Stalkers- Dreamcast
SuperBuu
---
Ys 1 & 2- PS2
Randhrick
---
K-On! Houkago Live!! -PSP-
-Joseph
---
Cybergirl007 PS2
Gundum Seed
---
Joseph
---
Reluctant Hero
---
Mr and Ms Liteup
---
Randhrick
---
Elvis Roa
Star Fox- SFC
---
Malcom G
---
Wreckit Rens
Asuka 120% Burning Fest Special – PS1
---
Danie1f
Osu! Karate-Bu- SFC

Alucard
Rockman 3 – Famicom